MA - Travels of Serendipity
Life is .... a chaos between two silences (Beckett) ... they lived und laughed ant loved end left (Joyce) But A language is ... a dialect with a Department of Education and firm grasp of the curriculum.
Tuesday, September 13, 2016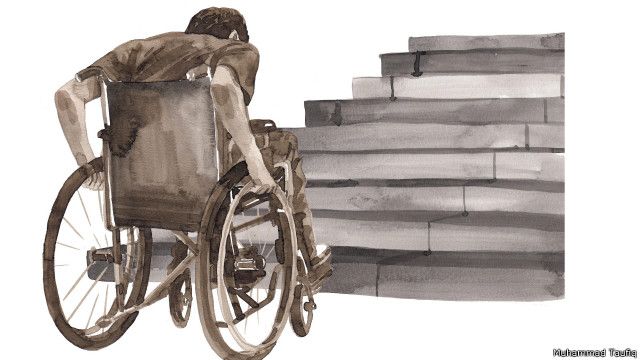 One man's fight for
equal access in Indonesia
12 September 2016 Last updated at 23:10 BST
Posted by

MA-Travels of Serendipity
at 3:16 PM
No comments:

Sunday, September 11, 2016
TASK. Read aloud and
prepare 4 full questions in each one of the 9 bits of dialogue.
(groups of three)
Characters: Penny, Sheldon, Leonard
Season 1_

initial episode__
The big bang theory
Leonard: New neighbour?Sheldon: Evidently.
Leonard: Significant improvement over the old neighbour.


Penny: Oh, hi!
Leonard: Hi.
Sheldon: Hi.
Penny: Hi?
Leonard: We don't mean to interrupt, we live across the hall.
Penny: Oh, that's nice.
Leonard: Oh… uh… no… we don't live together… um… we live together but in separate, heterosexual bedrooms.
Penny: Oh, okay, well, guess I'm your new neighbour, Penny.
Leonard: Leonard, Sheldon.
Penny: Hi.
Leonard: Hi. Well, uh, oh, welcome to the building.
Penny: Thankyou, maybe we can have coffee sometime.
Leonard: Oh, great.
Penny: Great.
Sheldon: Great.
Leonard: Great. Well, bye.


===1
Leonard: Should we have invited her for lunch?Sheldon: No.
Leonard: I think we should be good neighbours, invite her over, make her feel welcome.
Leonard: I'm going to invite her over. We'll have a nice meal and chat.
Sheldon: Chat? We don't chat. At least not offline.
Leonard: Well it's not difficult.
Sheldon: To what end?


===2




Leonard: Hi. Again.
Penny: Hi.
Leonard: Anyway, um. We brought home Indian food. And, um. I know that moving can be stressful, and I find that ... that good food and company can have a comforting effect.


===3




Penny: Oh, you're inviting me over to eat?Leonard: Uh, yes.
Penny: Oh, that's so nice, I'd love to.
Leonard: Great.
Scene: Sheldon and Leonard's apartment.

===4
Penny: So, what do you guys do for fun around here?Leonard: Okay, well, make yourself at home.
Penny: Okay, thankyou.
Leonard: You're very welcome.
Penny: This looks like some serious stuff, Leonard, did you do this? (pointing at a white board)Sheldon: Actually that's my work.
Penny: Wow.
Sheldon: Yeah, well, it's just some quantum mechanics.
Penny: So you're like, one of those, beautiful mind genius guys.
Sheldon: Yeah.
Penny: This is really impressive.
Leonard: I have a board. If you like boards, this is my board.
Penny: Holy smokes.

===5
Penny: Uh, do you guys mind if I start?Sheldon: Um, Penny, that's where I sit.
Penny: So, sit next to me.
Sheldon: No, I sit there.
Penny: What's the difference?Sheldon: What's the difference?Penny: Do you want me to move?Sheldon: Well.
Leonard:

(to him) Just sit somewhere else. (to Penny) Well this is nice. We don't have a lot of company over.
Sheldon: Tuesday night we played Klingon battles on the net until one in the morning.
Penny: So,

Klingon battles?
Leonard: Yeah. That's probably enough about us, what can you tell us about you?


Penny: Um, me, okay, I'm Sagittarius, which probably tells you way more than you need to know.
Sheldon: oh, you participate in thet cultural delusion that the time of your birth affects your personality.
Penny: Participate in the what?Leonard: I think what Sheldon's trying to say, is that Sagittarius wouldn't have been our first guess.
Penny: Oh, yeah, a lot of people think I'm a water sign. Okay, let's see, what else...?, oh, I'm a vegetarian, oh, except for fish, and the occasional steak, I love steak.
Sheldon: That's interesting. Leonard can't process corn... can you? (to Leonard)


===6




Leonard: Wu-uh, do you have some sort of a job?Penny: Oh, yeah, I'm a waitress at the Cheesecake Factory.
Leonard: Oh, okay. I love cheesecake.
Penny: Oh, anyways, I'm also writing a screenplay. It's about this sensitive girl who comes to L.A. from Lincoln Nebraska to be an actress, and ends up a waitress at the Cheesecake Factory.
Leonard: So ... it's based on your life?Penny: No, I'm from Omaha.
Leonard: Well, if that was a movie I would go see it.
Penny: I know, right? Okay, let's see, what else? Um, that's about it. That's the story of Penny.
Leonard: Well it sounds wonderful.
===7
Penny: It was. Until I fell in love with a jerk.
Sheldon (mouths): What's happening.
Leonard (mouths back): I don't know.
Penny: Oh God, you know, four years I lived with him, four years, that's like as long as High School.
Sheldon: It took you four years to get through High School?
Leonard: Don't.
Penny: I just, I can't believe I trusted him.
Leonard: Should I say something? I feel like I should say something.
Sheldon: You? No, you'll only make it worse.
Penny: You want to know the most pathetic part? Even though I hate his lying, cheating life, I still love him. Is that crazy?
Sheldon: Yes.
Leonard: No, it's not crazy it's, uh, uh, it's a paradox. And paradoxes are part of nature.

===8
Penny: Oh, I'm so sorry, I'm such a mess, and on top of everything else my stupid shower doesn't even work.
Leonard: Our shower works.
Penny: Really? Would it be totally weird if I used it?Sheldon: Yes.
Leonard: No.
Sheldon: No?Leonard: No.
Sheldon: No.
Posted by

MA-Travels of Serendipity
at 2:49 PM
No comments:



Chante Les Poetes - 1996
Apollinaire,

Baer,

Baudelaire,

Caussimon,

Ferré,

Ferré/Claude,

Rimbaud,

Rutebeuf,

Verlaine,

Villon






Poeme_1

Le genie de Rimbaud que Léo Ferré a bien senti la musique que Léo a mis sur ce texte est fabuleuse ,parfaite j'adore cette chanson:
sur la vie du grand désert "
Guillaume Apolianire

- poesie.net
Sous le pont Mirabeau coule la Seine
Et nos amours
Faut-il qu'il m'en souvienne
La joie venait toujours après la peine
Vienne la nuit sonne l'heure
Les jours s'en vont je demeure
Les mains dans les mains restons face à face
Tandis que sous
Le pont de nos bras passe
Des éternels regards l'onde si lasse
Vienne la nuit sonne l'heure
Les jours s'en vont je demeure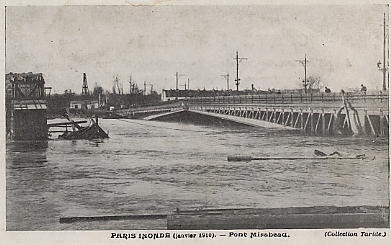 L'amour s'en va comme cette eau courante
L'amour s'en va
Comme la vie est lente
Et comme l'Espérance est violente
Vienne la nuit sonne l'heure
Les jours s'en vont je demeure
Passent les jours et passent les semaines
Ni temps passé
Ni les amours reviennent
Sous le pont Mirabeau coule la Seine
Vienne la nuit sonne l'heure
Les jours s'en vont je demeure
F. Villon
Frères humains -
text
Frères humains qui après nous vivez,
N'ayez pas vos cœurs durcis à notre égard,
Car, si pitié de nous pauvres avez,
Dieu en aura plus tôt de vous merci.
Vous nous voyez attachés ici, cinq, six :
Quant à notre chair, que nous avons trop nourrie,
Elle est depuis longtemps dévorée et pourrie,
Et nous, les os, devenons cendre et poussière.
De notre malheur, que personne ne se moque,
Mais priez Dieu que tous nous veuille absoudre!
Si nous vous appelons frères, vous n'en devez
Avoir dédain, bien que nous ayons été tués
Par justice. Toutefois vous savez
Que tous les hommes n'ont pas l'esprit bien rassis.
Excusez-nous, puisque nous sommes trépassés,
Auprès du fils de la Vierge Marie,
De façon que sa grâce ne soit pas tarie pour nous,
Et qu'il nous préserve de la foudre infernale.
Nous sommes morts, que personne ne nous tourmente,
Mais priez Dieu que tous nous veuille absoudre!
La pluie nous a lessivés et lavés
Et le soleil nous a séchés et noircis;
Pies, corbeaux nous ont crevé les yeux,
Et arraché la barbe et les sourcils.
Jamais un seul instant nous ne sommes assis;
De ci de là, selon que le vent tourne,
Il ne cesse de nous ballotter à son gré,
Plus becquétés d'oiseaux que dés à coudre.
Posted by

MA-Travels of Serendipity
at 2:29 AM
No comments:

Monday, September 5, 2016
1840-1898
1997. Constituencies
-
historical background and results
Who were elected to the 70-member Legislative Council, known as Legco?
Only 40 of them are elected through universal suffrage. The rest are chosen by members of "functional constituencies" representing various professions, businesses and social groups. These tend to be pro-establishment.

But pro-government candidates did not do as well as they did in the previous elections for Legco in 2012. They kept their majority, but took only 40 seats,

three fewer than last time.

Of the 35 "geographical constituency" seats chosen by popular vote, 16 went to establishment candidates and 19 to a mixture of moderate democrats, localists, radicals of other stripes and independent candidates with pro-democracy leanings.
Hong Kong's politicians had long been divided into two camps. One was usually described as "pro-government" or "pro-Beijing". The other was called the "pan-democrats", who wanted full democracy for Hong Kong but did not challenge China's right to rule it. The elections have revealed a split in the pro-democracy camp between moderates prepared to work within the current system, and young, often highly educated, radicals.
2016.
Monday, September 5, 2016, 23:14 -
By Alex Tang
Posted by

MA-Travels of Serendipity
at 10:55 AM
No comments: